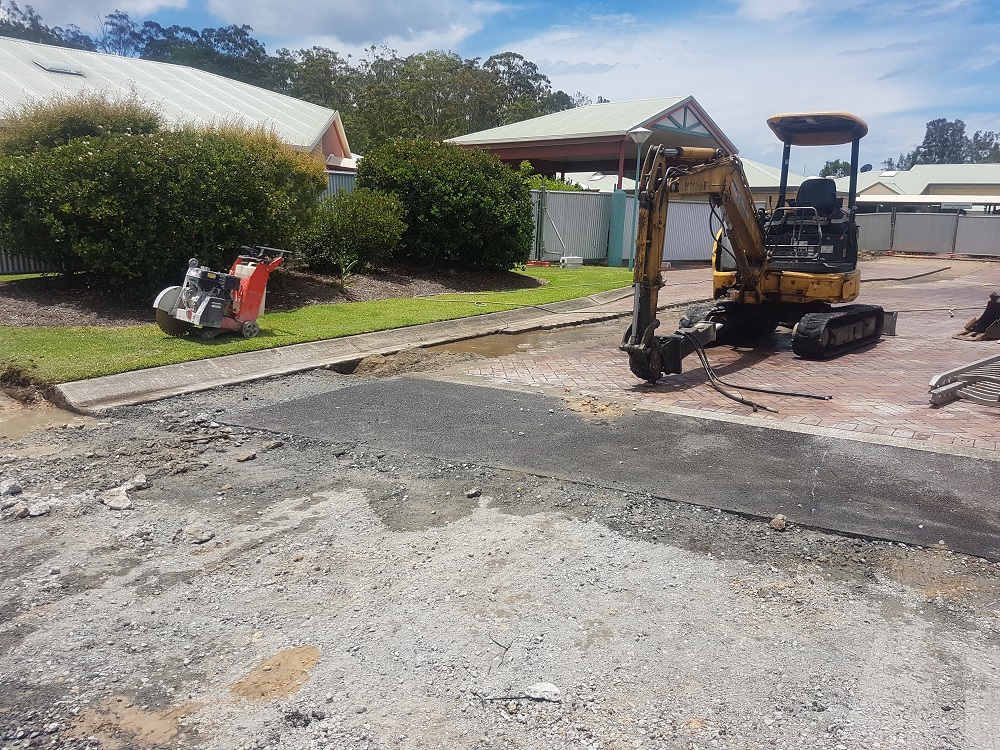 We specialise in small to medium sized projects including detailed excavation and civil works. We can either carry out projects on an hourly hire basis or on a fixed lump sum tender basis which would include supervision, set out and geotechnical supervision and testing.
All Area Hire in the last two years have completed three carparks from bulk excavation all the way through to line marking and signage. Our labour force is experienced in storm water drainage and curbing.
Our smallest excavator is a Hyundai 1.6T which means we can undertake restricted access projects. Some of the other equipment in our range that we use to complete earthworks and civil projects are an 8T excavator, 3T excavator, bobcat, dingo and can also cross hire on request if the project requires additional or larger equipment to ensure the job is completed with the most effective equipment.